Episode 10: Kellie Butler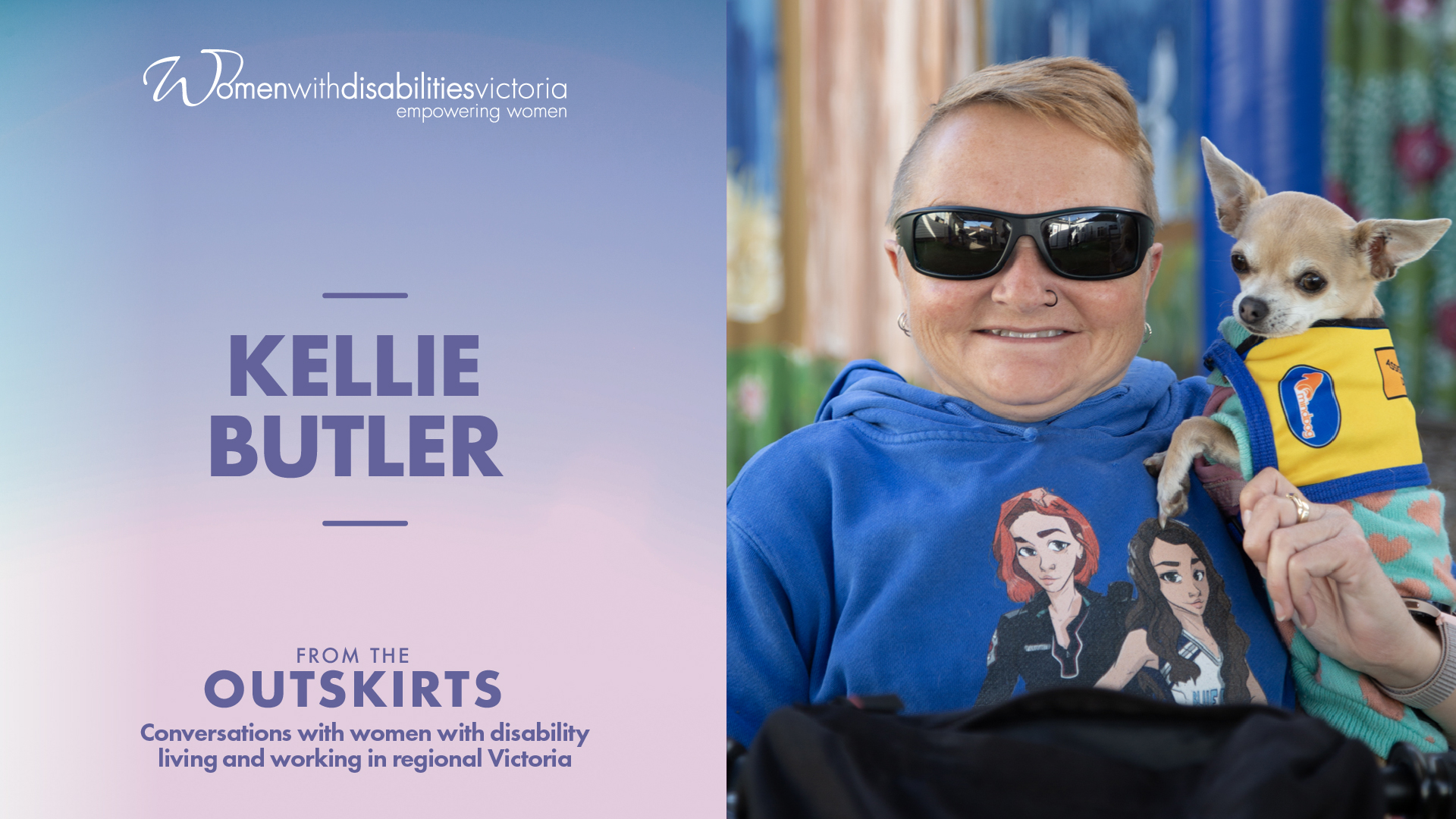 Pop Culture Queen – Kellie Butler
Are there any bands you'd travel the world to see? What about attending a conference to celebrate your favourite TV show? Kellie Butler's done it all thanks to her passion for pop culture.
Kellie is happily single. She hasn't been in a romantic relationship but has built a life full of purpose with communities that nourish her and an abundance of unconditional love.
Originally from Scoresby, Kellie by way of Tasmania, now calls Cobram home.
Navigating accessibility in the small town can be challenging, especially when footpaths go unchecked and shops refuse to add ramps, but Kellie still loves it.
While the relaxed, laid back community and beauty of Yorta Yorta land are home, there are certain things worth travelling for.
Some folks wander the globe to experience famed sights, but for Kellie her international incentives are a bit more specific.
Finding her niche with cult TV show Wynonna Earp and Norwegian 1980s pop act A-Ha.
Kellie draws strength and belonging from the Stetson clad and 1980s quaffed fandoms.
As a gay woman living rurally, where many are still in the closet, Kellie happily found Goulburn Valley Pride in Shepparton.
Similarly, WDV's Moira Hub has been a safe space for Kellie.
"You sort of fit in," she says, "It's like everyone else outside in all the other rooms, are the weird ones."
And then there is Lexi, Kellie's beloved three-year-old chihuahua.
As Kellie's assistance mind dog, she helps with her anxiety, depression and she says has literally saved her life.
Thanks to Lexi and the multiple communities Kellie is a part of, she is living a richly full and interesting life.