We are looking for mentors for the Vic South West Enabling Women Mentor Program.
Use your knowledge, skills, and/or lived experience to support participants of the leadership program to work towards a leadership goal.
This will be done in 6 x 1hr sessions between January and March 2023. Sessions will be on Zoom or in person, depending on needs of individuals.
You do not need previous mentoring experience to apply.
For more information, and/or to submit an application form, please contact Erica Smith via email – [email protected] or text – 0481 200 838. To call, please contact Bridget Jolley on 03 9286 7813.
Quarterly Conversations is an online event just for our members. Quarterly Conversations will deliver a guest or panel every three months, talking about topics and ideas of interest to our members.
The next event is in March 2023. We'll keep you posted on details as they are confirmed. 
This is a free event, via zoom.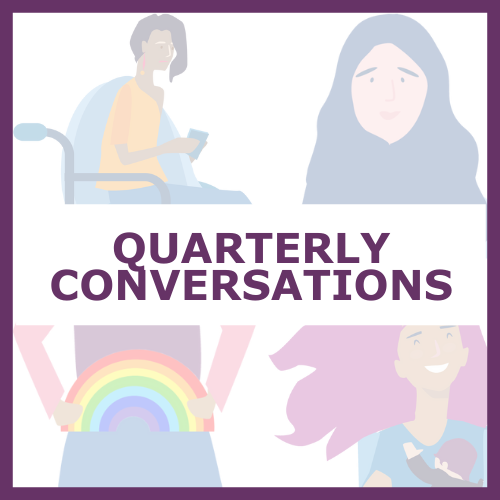 WDV facilitates five leadership networks (Hubs) for women and non-binary people with disabilities in local regions. Our Hub members get together regularly and support each other in their leadership, advocacy and empowerment goals. Join a hub to get involved in their events.