Sexual and Reproductive Health
What is the aim of the Sexual and Reproductive Health project?
The Sexual and Reproductive Health project will develop training and resources to improve healthcare workers knowledge and skills to better address the needs of the sexual and reproductive health of women with disabilities.  The training and resources will address:
Stigma, behaviours and attitudes that facilitate discrimination and form barriers for women with disabilities
Increasing access to sexual and reproductive health services
Violence prevention in the form of reproductive coercion and sterilisation of women with disabilities
When is the project happening?
The project commenced in January 2019, and will continue for 2 years with an expected finish date of December 2020.
Which workers will use the training and resources?
Training and resources will be designed and customised to suit workers and workplaces providing services to women with disabilities. This includes:
Tertiary health services such as hospitals
Community health services such as doctors and nurses
Who funded this project?
The Victorian Government and Department of Health and Human Services.
AcceSex Stories Snapshot - Stories from women with disabilities on accessing sexual and reproductive healthcare: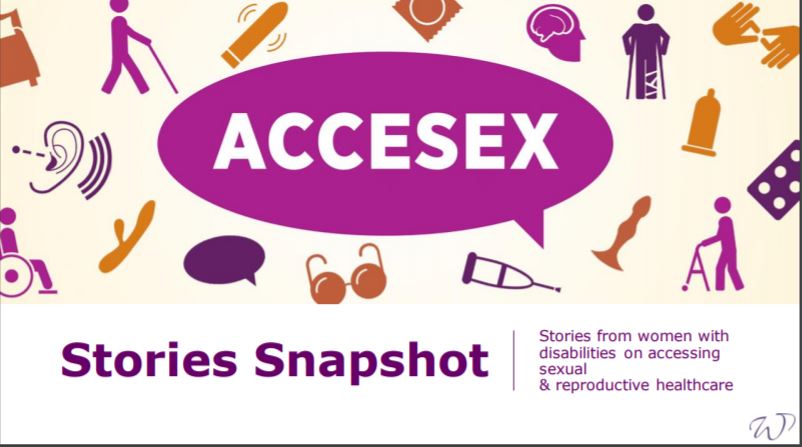 Facts on Sexual and Reproductive Health for Women with Disabilities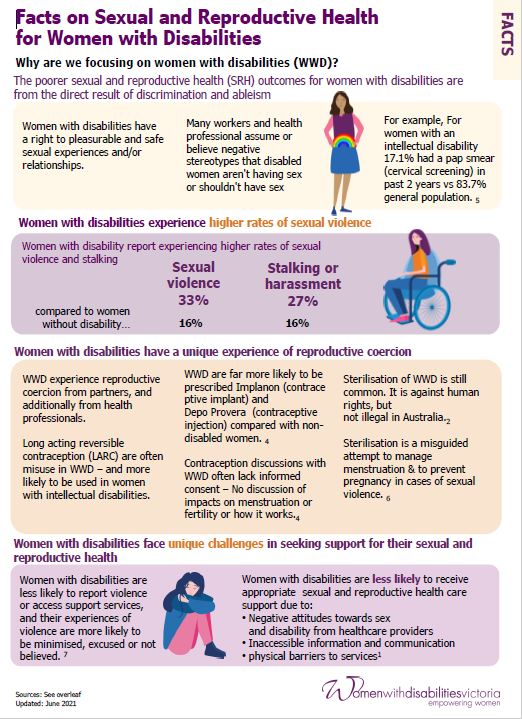 Sexual and Reproductive Health Tip Sheet and Stories

AcceSex: How to Deliver Sexual and Reproductive Healthcare to Women with Disabilities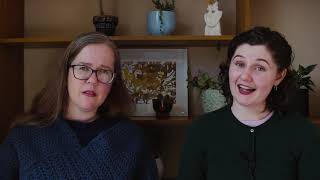 AcceSex: How to be more Accessible in a Hospital or Clinical Setting
AcceSex: How to be Intersectional on Disability, Gender and Sexual and Reproductive Health