Welcome to From the Outskirts
Some of the content contains swearing and some of thecontent may be considered triggering.
Please enjoy and if you have any issues, you can call Lifeline on 13 11 14.
Hosted by Liz Wright (she/her)
Manager Community Inclusion and Women's Empowerment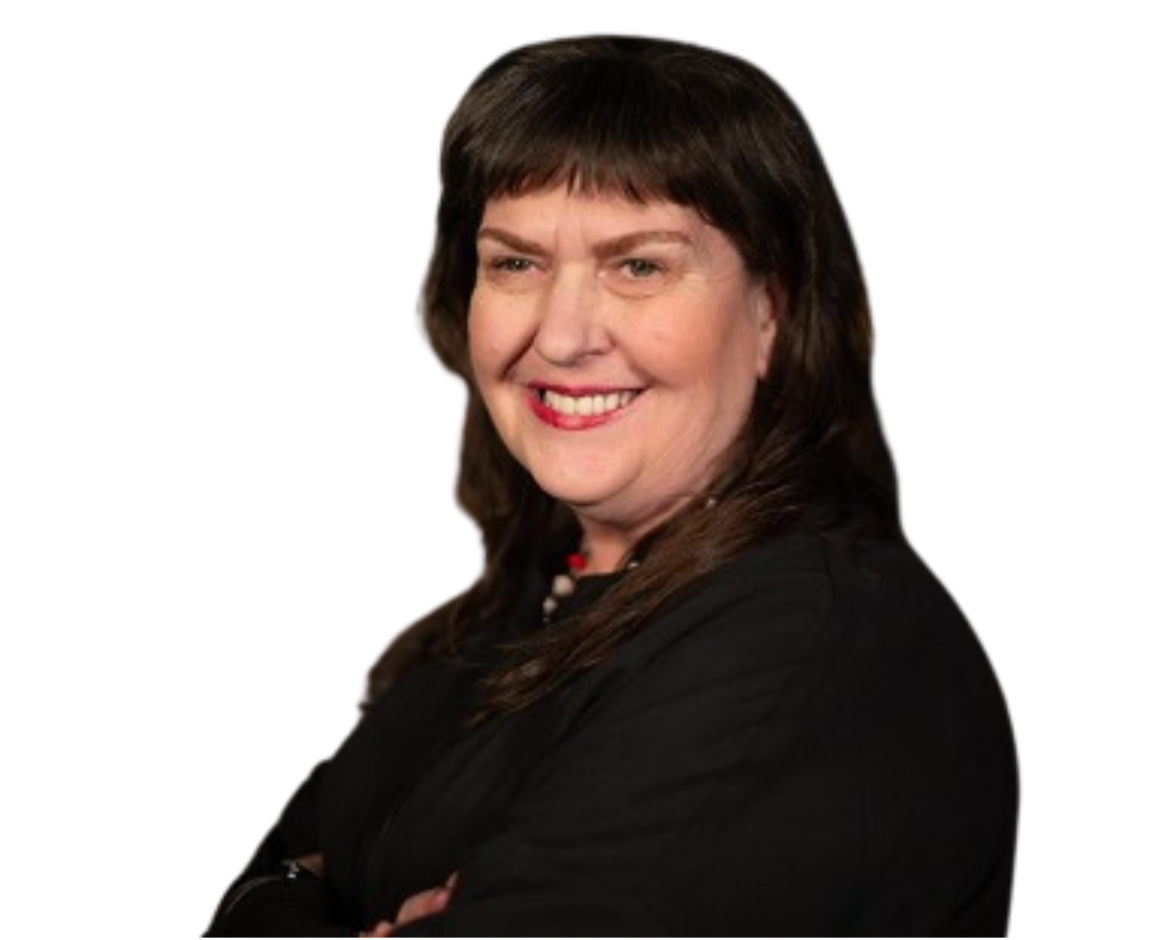 Available from September 09, 2023 ​
Listen on Spotify, Podbean, YouTube, or find transcripts with each episode. Apple Podcasts coming soon. 
From the Outskirts Trailer
Musician, writer, speaker and disability advocate, Eliza Hull, wants to change the way the world views disability. Thanks to her talent and creativity, she's well on her way. Read more
Artist, musician and social justice activist, Deb Haygarth, has been a fierce campaigner for women's and workers rights since she was a teenager.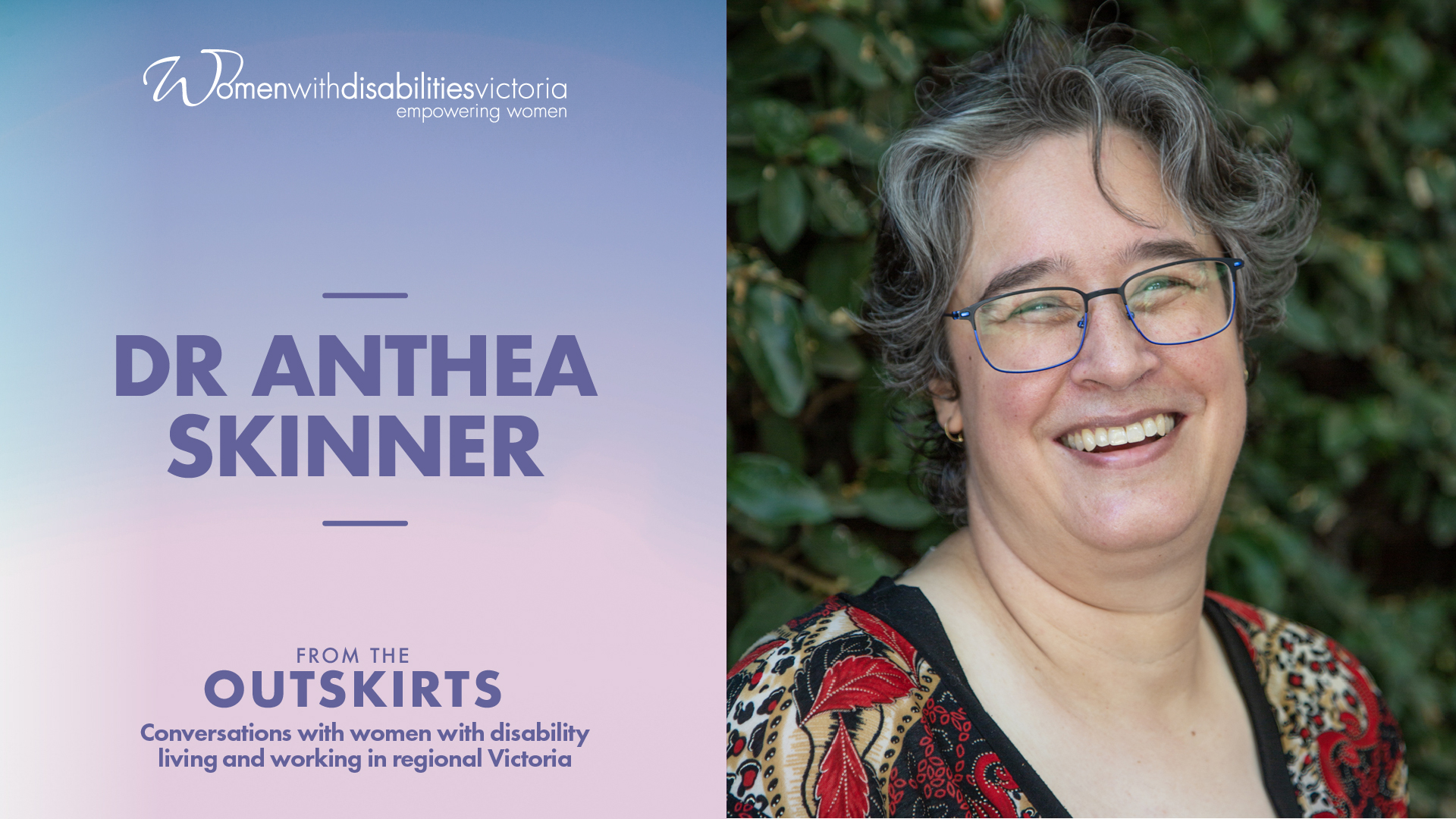 Episode 3: Dr Anthea Skinner 
Dr Anthea Skinner is an ethnomusicologist and McKenzie Postdoctoral Fellow at the Victorian College of the Arts. Her current research project, the Adaptive Music Bridging Program, is changing the lives of kids with disability.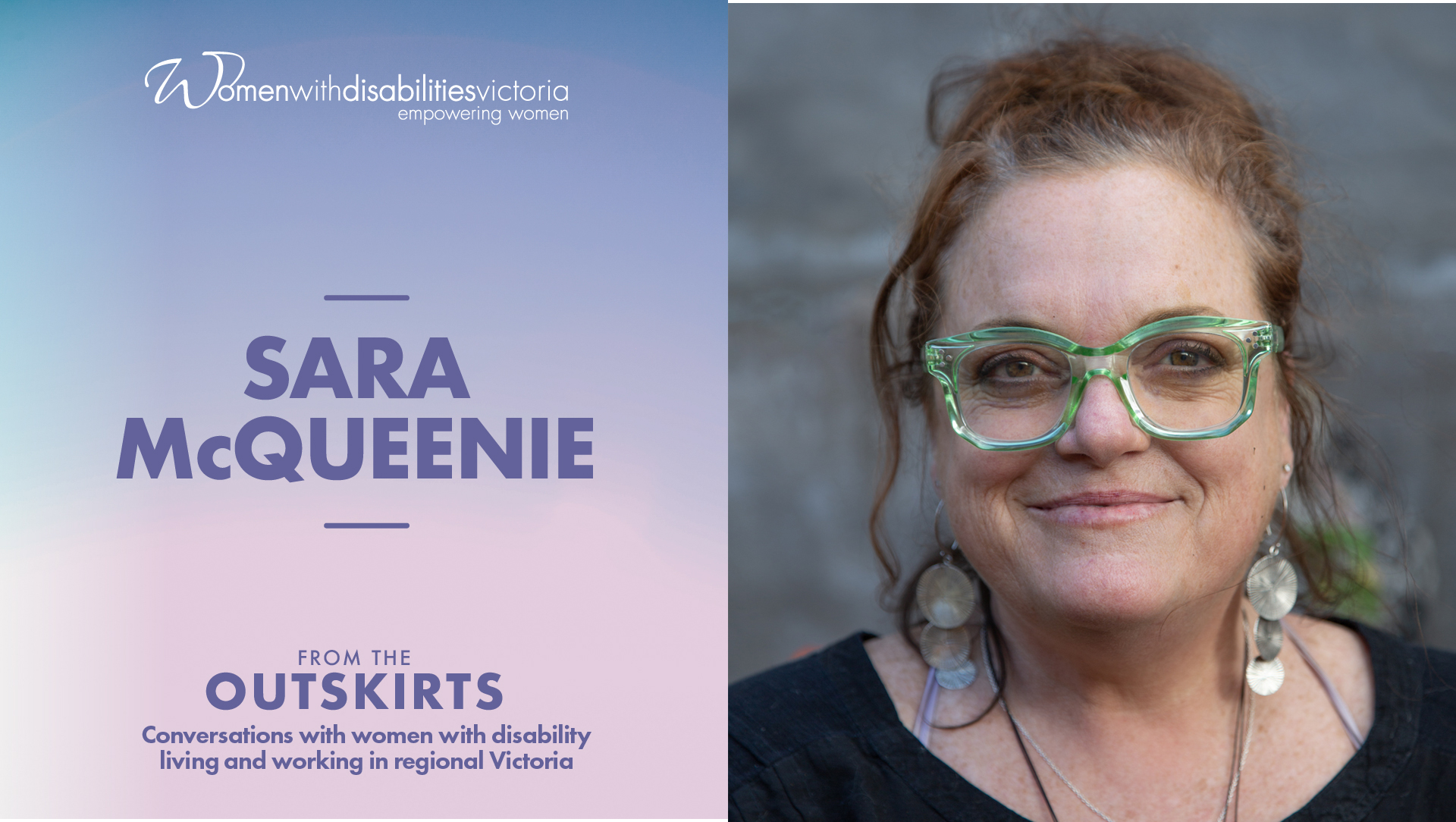 Episode 4: Sara McQueenie
Artist, writer, singer and presenter, Sara McQueenie has lived a creative life. Part of the groundbreaking disability TV show, No Limits, she has been instrumental in raising the profile of people with disability in Australia.
Leanne Watson is a disability advocate and blog writer. She and her husband Gary are challenging the tourism sector to lift its game when it comes to accessible accommodation.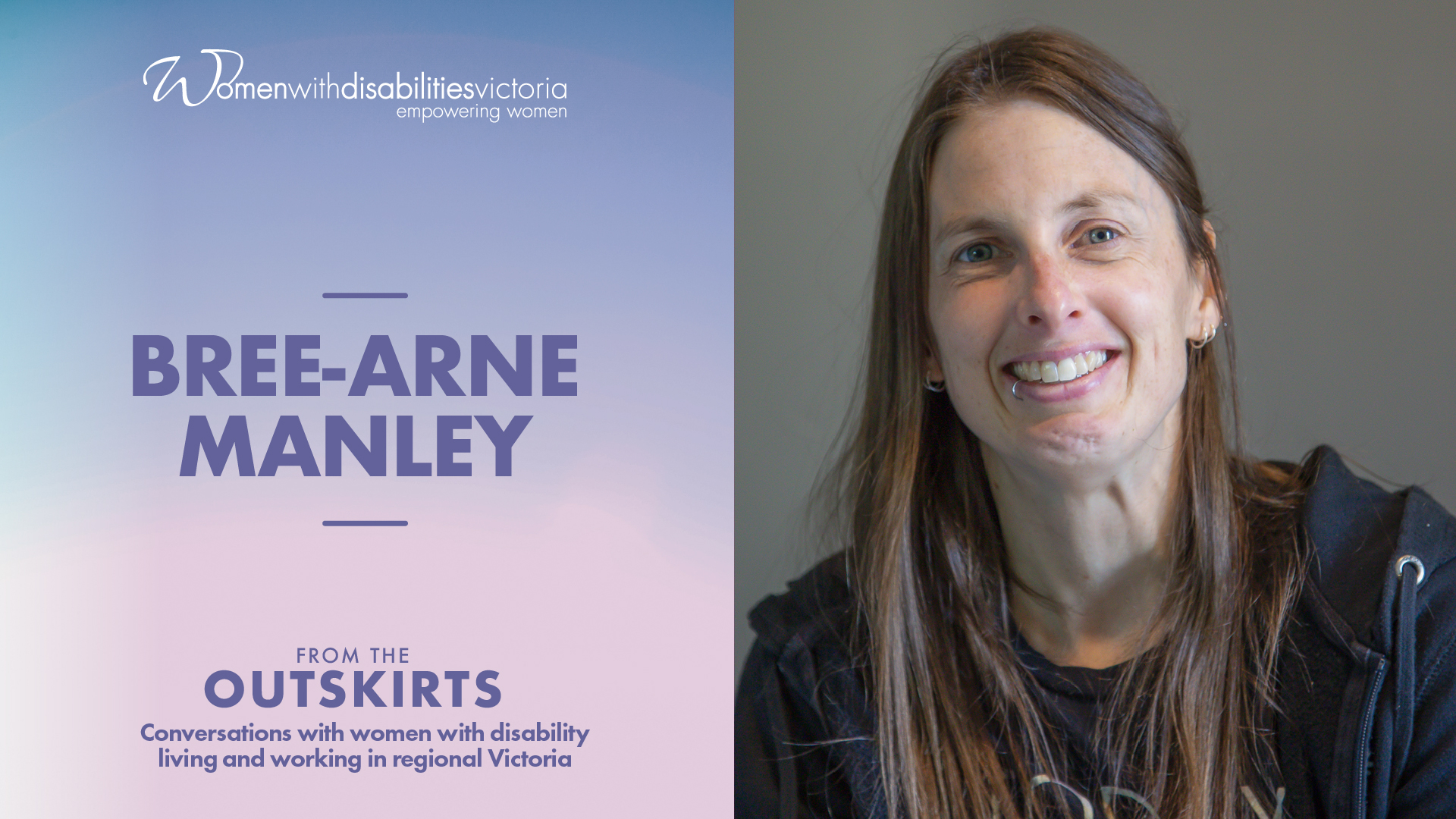 Episode 6: Bree-Arne Manley
Bree-Arne Manley is a musician, rock-climber and mum. She's a self-proclaimed Aussie MS Warrior who lives a fierce and fascinating life.
Artist Penny Dorgan is focused on making a difference in the world. Thanks to her art, her gorgeous assistance dog, Red, and her advocacy work, she is achieving her goal.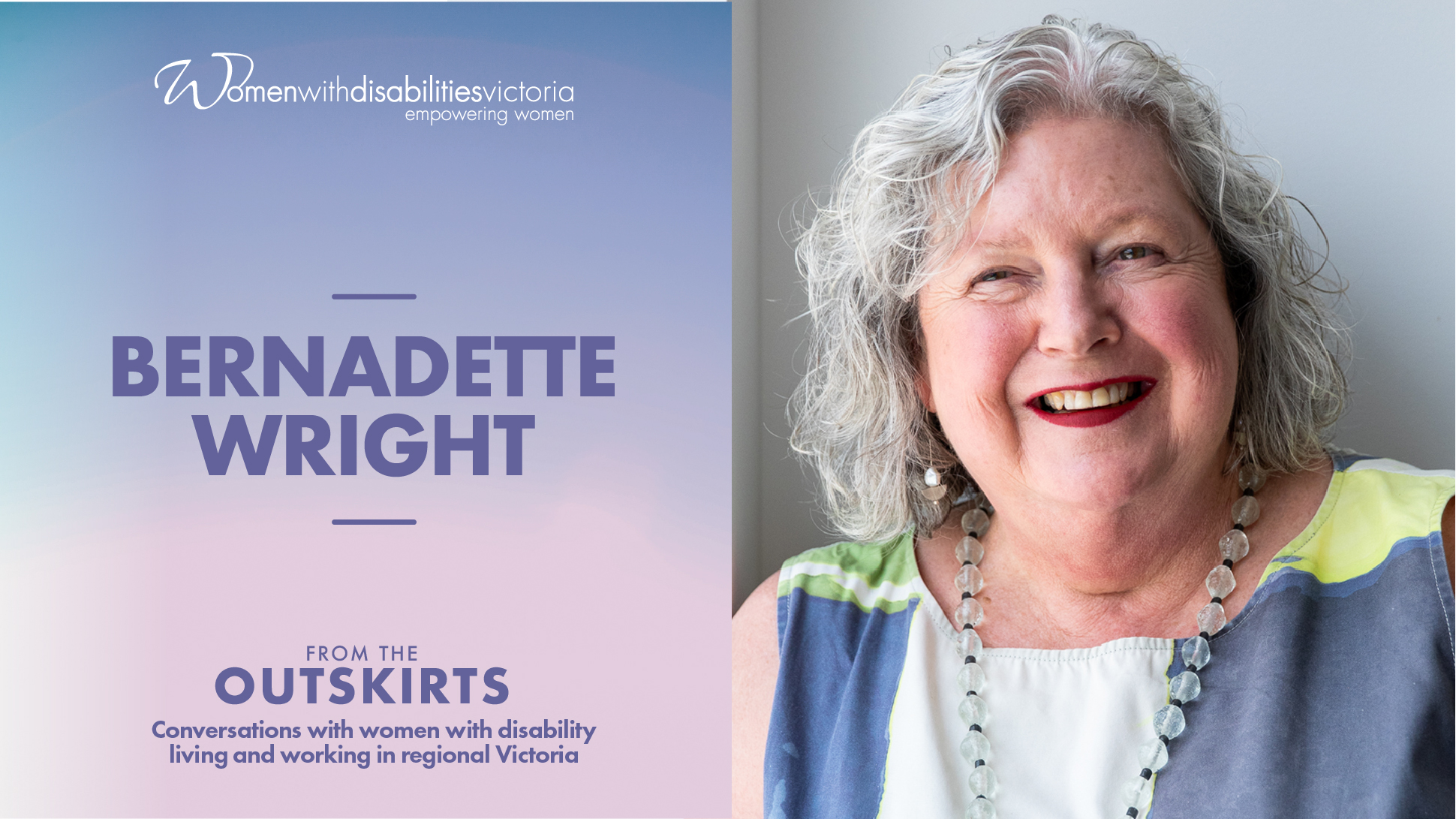 Episode 8: Bernadette Wright
Bernadette Wright has been championing the rights of children and young people all her life. From co-parenting her younger siblings, to a career as counsellor and educator, she has dedicated her life to social justice.
Elise Stewart is a force to be reckoned with. CEO of Deaf Hub Bendigo, solar electrician, wife and mum, she is a disability activist on a mission to support and fight for the rights of Deaf people of all ages.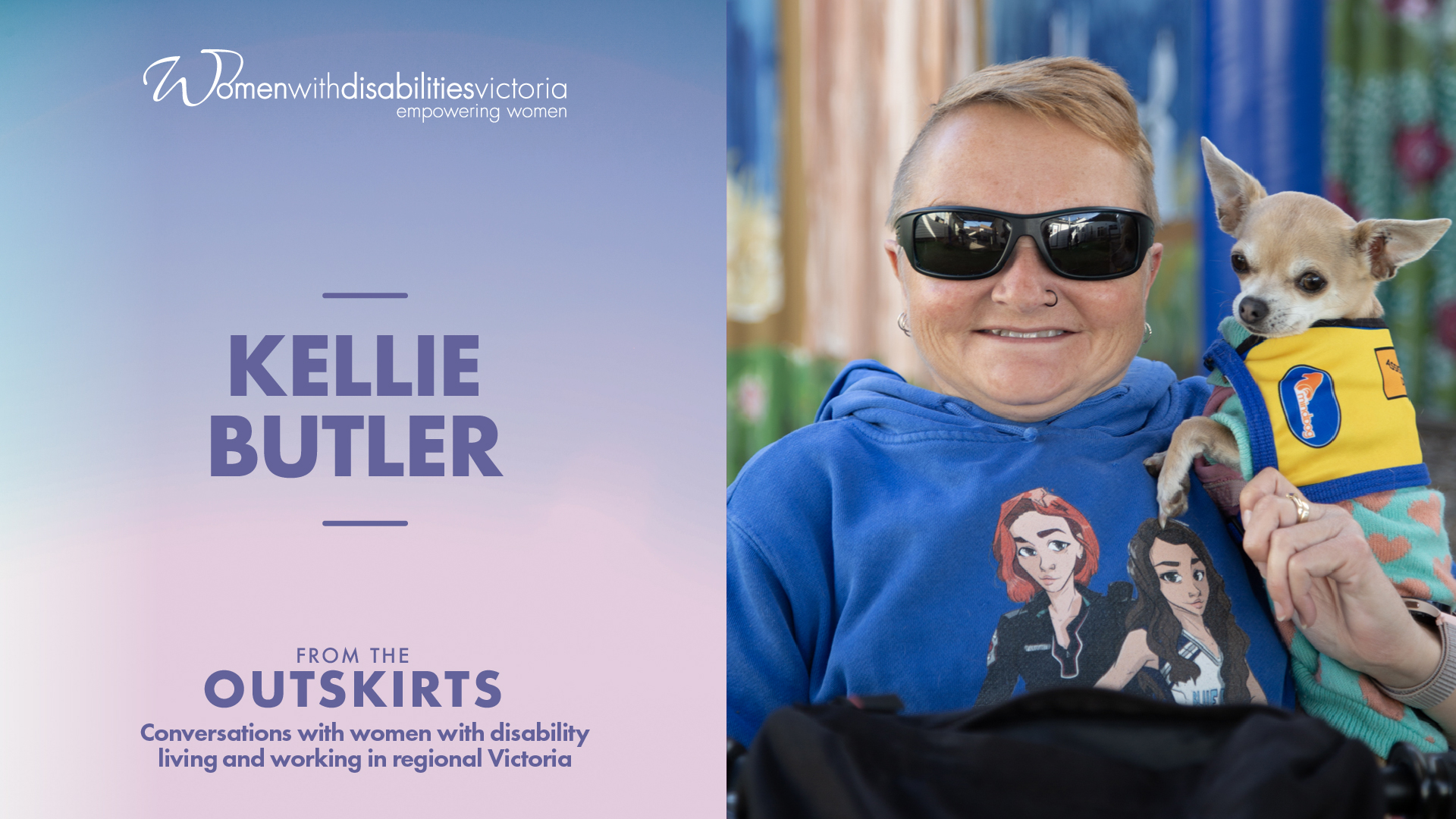 Episode 10: Kellie Butler
Are there any bands you'd travel the world to see? What about attending a conference to celebrate your favourite TV show? Kellie Butler's done it all. She's got a passion for pop culture and she's travelled the world to meet her hero's.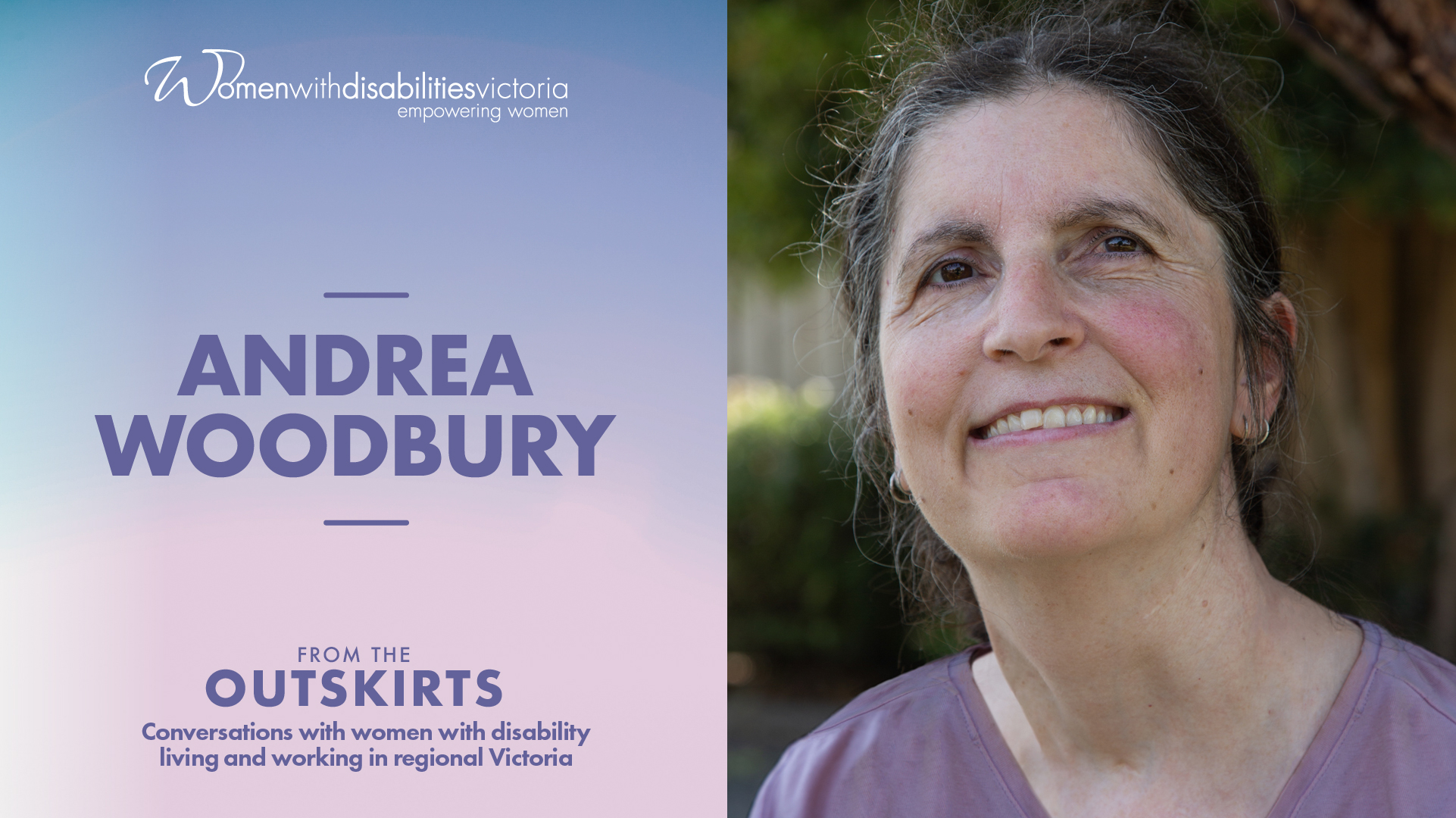 Episode 11: Andrea Woodbury 
Andrea Woodbury is a musician and disability activist. She is passionate about the voices of women with disability being heard and respected. 
Jenny Godwin is a do-er. Renovator of multiple houses, restorer of furniture, and French polisher. Jenny is also the Hub Liaison Officer at Cobram Community House for WDV. Jenny, like her daughter Nikita has a busy and interesting life, travelling kilometres around the region to do the things they love.