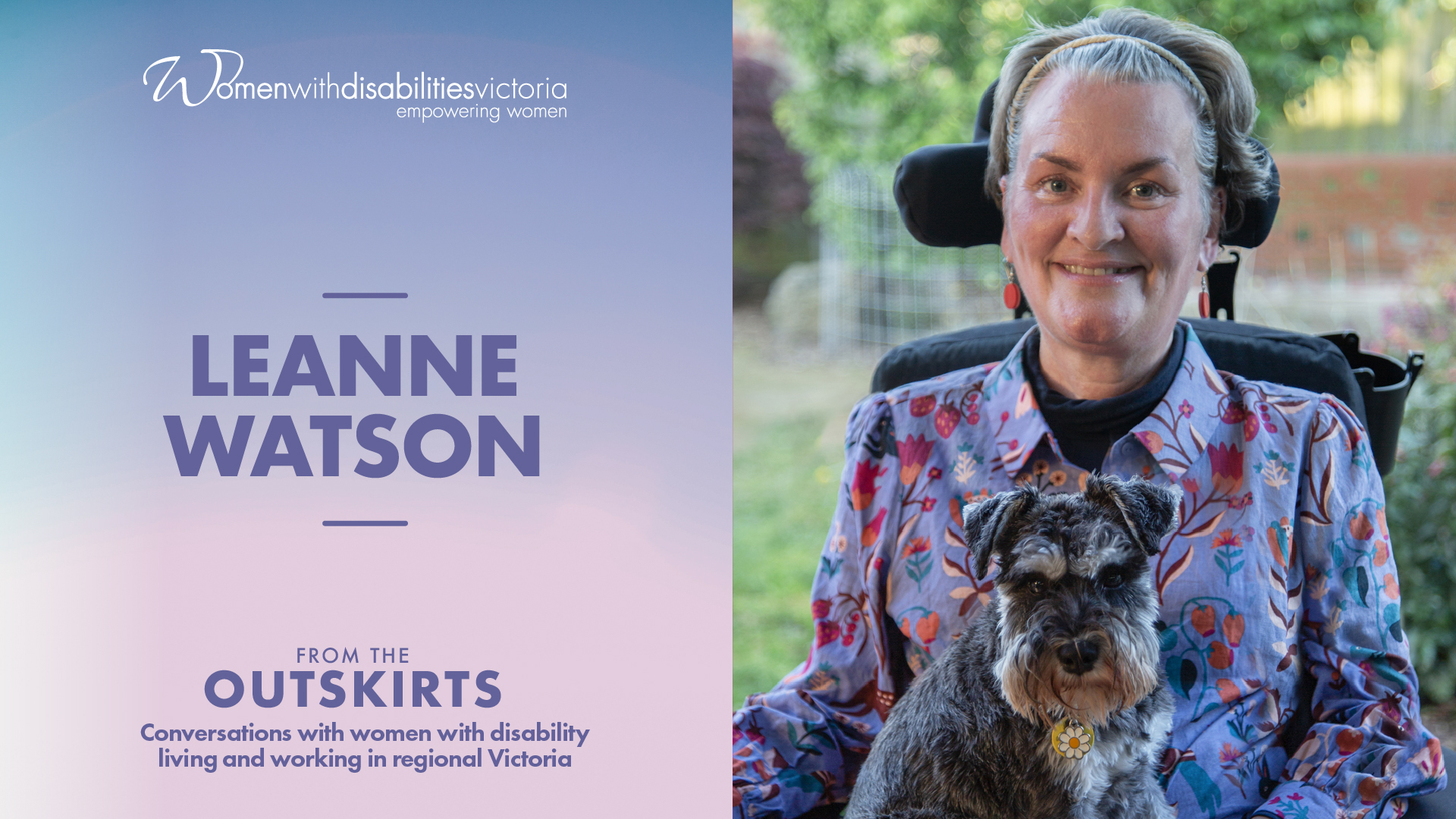 Fighting For Fair – Leanne Watson
Leanne Watson is a disability advocate and blog writer. She and her husband Gary are challenging the tourism sector to lift its game when it comes to accessible accommodation.
Like a quintessential love story, Leanne and Gary met in high school. They've now been married 30+ years.
In that time Leanne's career included working in the banking sector, and as a party planner, but she found her calling as a stay-at-home mum. "I was always very happy to be the mum…the nurturer, the home keeper. It was a natural fit for me."
These days, back living on the Bellarine Peninsula, Leanne now has two new roles: grandmother and blogger.
Her blog, leanneswheellife.com is about sharing inclusivity and accessibility. As she and Gary explain, the blog has two aims: to educate people without disability and provide support to people with disability.
Part of this platform has been to challenge inaccessibility in holiday accommodation. Something Leanne and Gary have faced on numerous occasions.
They take a team and educative approach to businesses that aren't accessible. Gary says they have a no tolerance, and no steps back attitude.
Leanne reflecting on Judy Heumann's work, hopes there will be more structural change: "We're still fighting, you know, still battling really. People with disability are battling to change in every aspect from schooling upwards…" 
As a woman who has always been deeply involved and connected to community, Leanne's involvement in WDV's leadership program and the Barwon Hub has also connected her to other women with disability.  
"I have found a new group of really lovely, strong, interesting…you know, incredible women." 
With a close circle of tight knit friends, a loving husband and family, Leanne is a powerful advocate for people with disability and a woman on a mission fighting for fair.