Episode 8:  
Bernadette Wright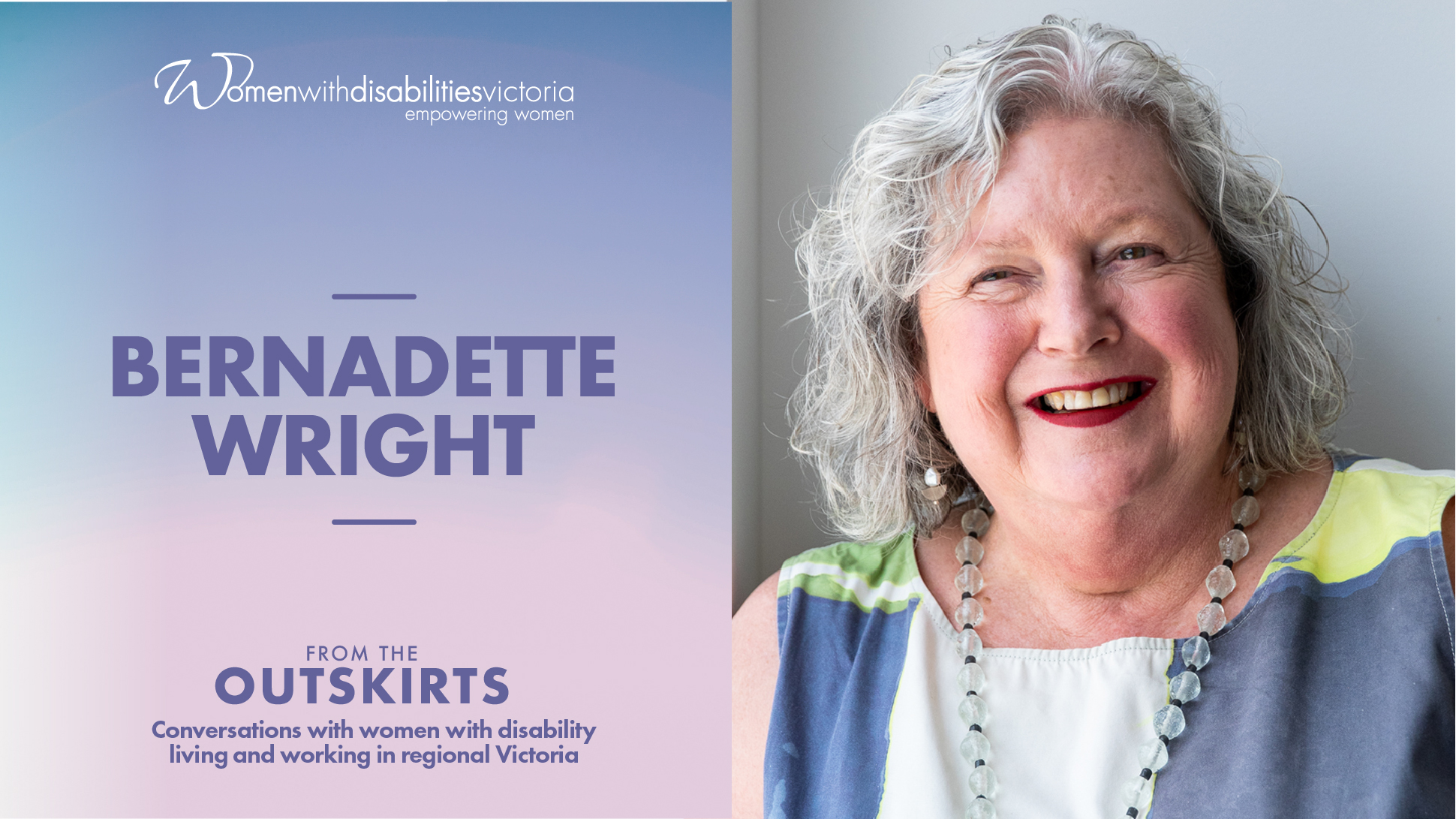 Radical Life

: 

Bernadette Wright  
Bernadette Wright has been championing the rights of children and young people all her life. From co-parenting her younger siblings, to a career as a counsellor and educator, she has dedicated her life to social justice.
Bernadette was raised amongst the backdrop of regional Bendigo in a working-class home in the 1960s. Her father a career Army man, and mother a politically active radical – an idolised thinker whose integrity now resides within her daughters.
Bernadette's mother has been an inspiration. A staunch Labor Party member, and the first woman Director of St Mary's co-op (a community bank), she was a signatory to an open letter to the Catholic Bishop of Bendigo calling on him not to get involved in politics after he preached support of the DLP from the pulpit. And not to mention, she once stuck a "Stop the War" sticker on her husband's Army bound car.
As a child, Bernadette was diagnosed with Stargardt Disease, a degenerative eye disease. She witnessed the disabling effects of institutionalisation and the inevitable encounters of bureaucracy and politics that prevent real people from real care.
In her early 20's, married and pregnant with her first child, Bernadette cared for her dying mother and after her death, looked after her younger siblings, a role she embraced. "From a very early age I loved children. I loved all my siblings…I was a very hands on elder sibling."
Care for young people and children became her career, working in community health and education, developing a ground-breaking violence prevention education program that taught ideas of compassion, respect, consent and agency, and then working in private practice as a counsellor.
Like her mother, Bernadette is driven by her values and politics.
She is enraged by the injustice in society, but balances this with the joy of connecting with and caring about people. Her internal duality: the disappointment and joy as a radical.