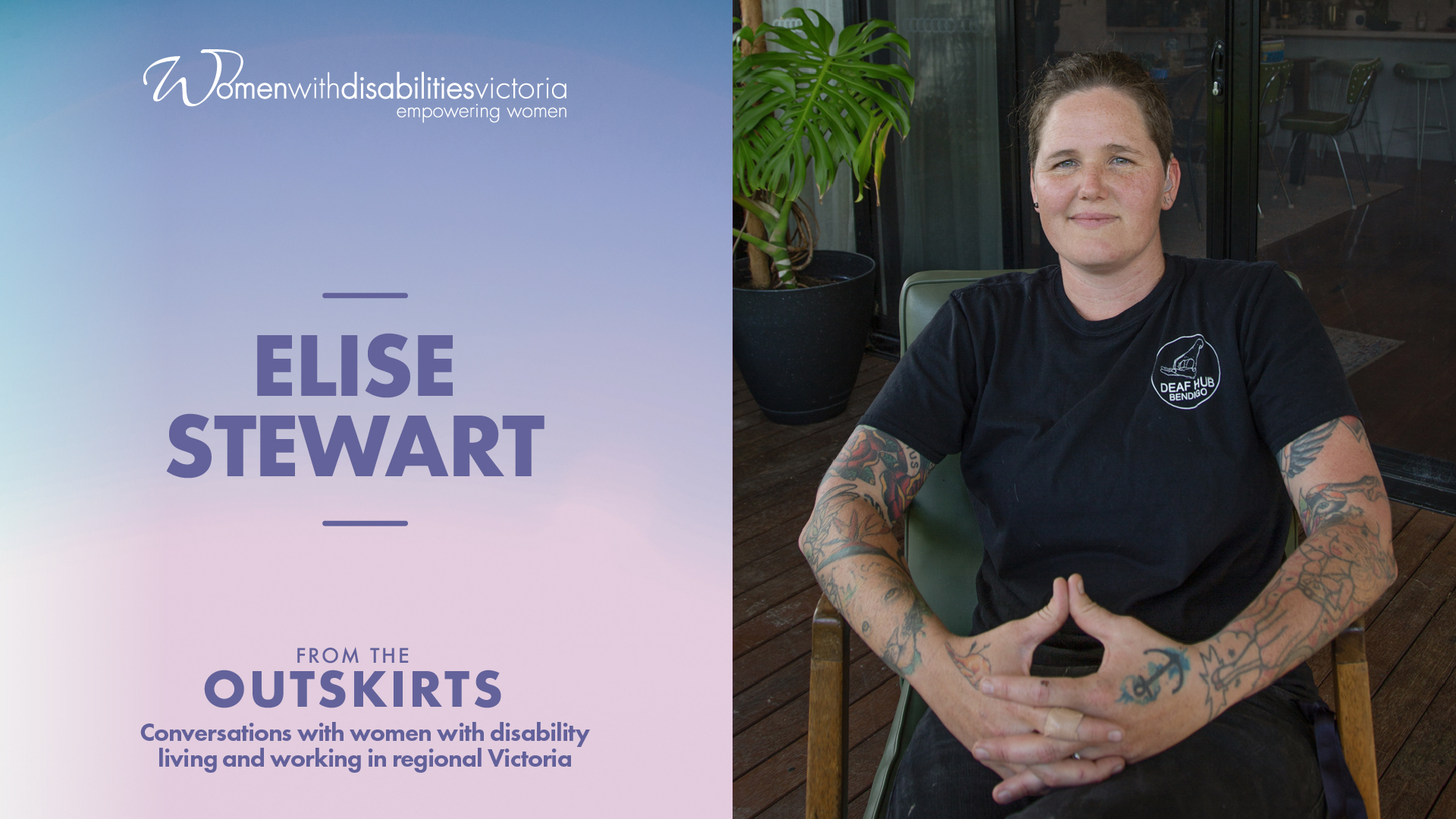 An Indelible Force: Elise Stewart
Elise Stewart is a force to be reckoned with. CEO of Deaf Hub Bendigo, solar electrician, wife and mum, she is a disability activist on a mission to support and fight for the rights of Deaf people of all ages.
Elise Stewart is on a mission to change the lives of Deaf people.
As someone who is aural Deaf, Elise was expected to assimilate in the hearing world, forced to lip read and not sign. Lip reading is not 100% accurate and also depends on facial expressions and body language, leaving the Deaf person to do all the work.
"When you are the only Deaf person in the room it can be absolutely isolating," says Elise.
"You miss out on the jokes, the arguments – you are the last to know what is going on."
Elise knows how tough it can be out there, yet she has ultimately become an indelible force.  
With the Deaf Hub, Elise says she wanted to be "a miracle worker", to put an end to isolation and create a safe space for Deaf people to come together.
The Deaf Hub offers everything from social connection, health information and job support, to giving talks in schools and providing Deaf awareness training.
A tireless advocate, she made a documentary that was a Disability Royal Commission submission, is agitating for change in the education system, and is often on the road, meeting and connecting with Deaf people, and talking with parents from around Australia.
"The idea of someone feeling alone out there in this world is a horrible place to be."
At times the workload is overwhelming, but she never stops fighting for what she believes.
Currently doing her apprenticeship as a solar electrician, she says she wants to be a role model and to showcase to everybody, that they can be whoever they want to be.