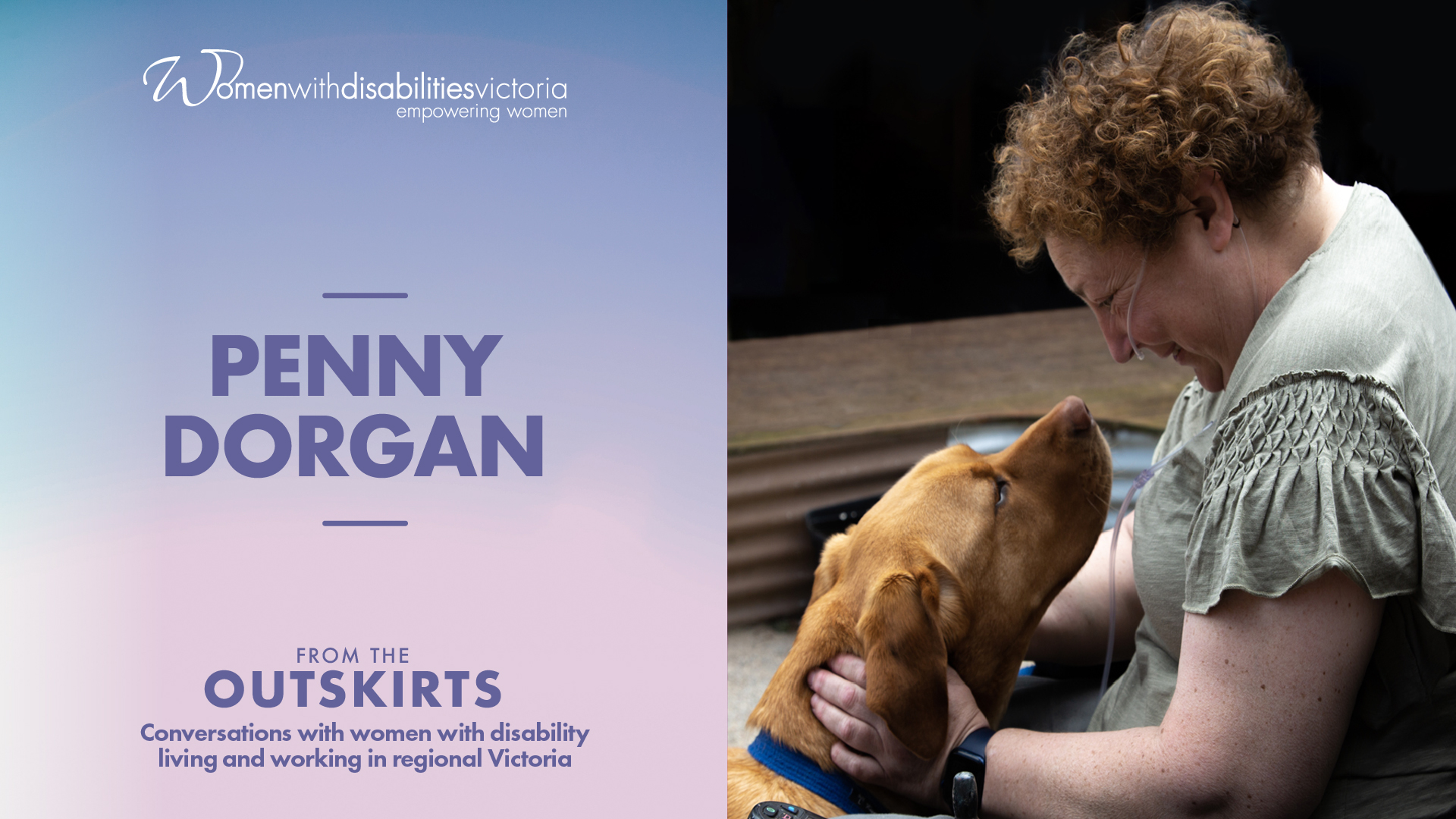 Penny Dorgan

: Circling Back

 
Artist Penny Dorgan is focused on making a difference in the world. Thanks to her art, her gorgeous assistance dog, Red, and her advocacy work, she is achieving her goal.
Penny lives in Fyansford, 10 minutes from the hobby farm she grew up on. She may not have moved far, but Penny's life has taken many twists and turns.
Recognised now as artist Pen Star Penny has a passion for creativity and learning. She did her Bachelor of Applied Science majoring in intellectual disabilities and has worked in the disability sector for over 27 years.
Impeccable care was the foundations of her support work. Perhaps it was growing up with illness and unanswered questions that gave her such thoughtful insight. Diagnosed with sticky blood syndrome Penny, as an adult, has become her own best advocate.
Matched with her assistance dog Red, Penny's had his support through bouts of anxiety and depression.
After a rough period, Penny has turned another corner. Back on her recumbent trike she is pledging support for kids with cancer. Young people with illness and unanswered questions just like her.