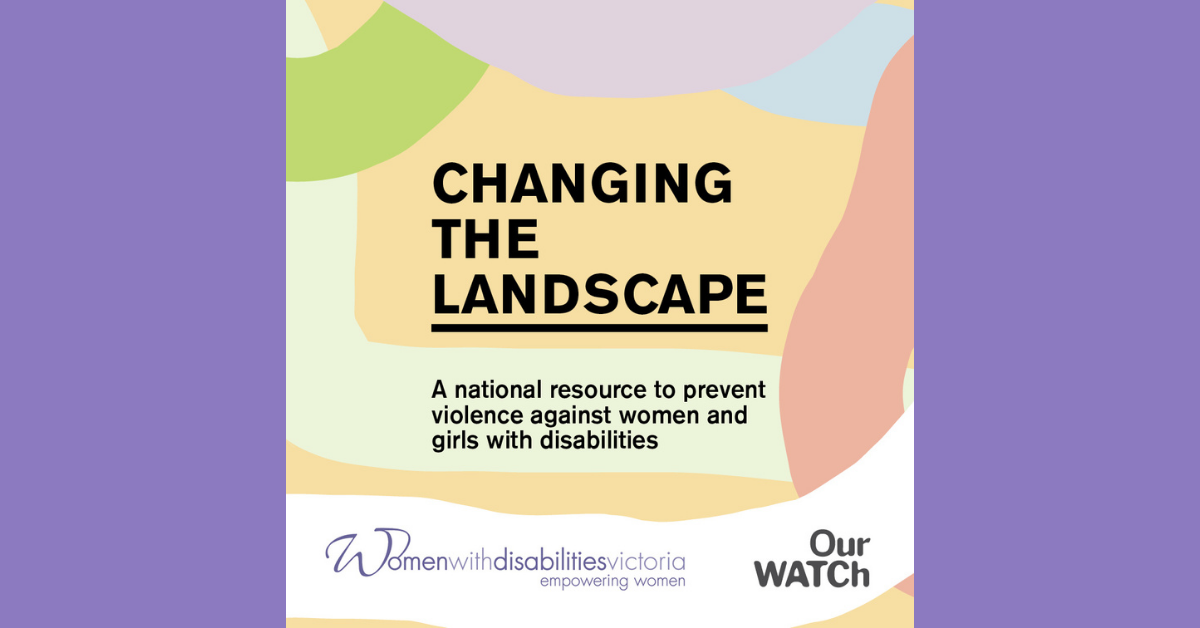 On Wednesday 9 February, we launched Changing the landscape: A national resource to prevent violence against women and girls with disabilities.
You can find the full Changing the Landscape resource on the Our Watch website.
The event was emceed by Our Watch Ambassador Drisana Levitzke-Gray, with an Acknowledgement of Country by Birri-Gubba/Urangan woman Jody Barney.
Our speakers included:
Patty Kinnersly, Our Watch CEO
Dr Ben Gauntlett, Disability Discrimination Commissioner, Australian Human Rights Commission
Jen Hargrave, Women with Disabilities Victoria
Heidi La Paglia, Women with Disabilities Australia
Ellen Fraser-Barbour, Purple Orange
Dr Marg Camilleri, Federation University
Frances Quan Farrant, People with Disability Australia
Aurore Delcourt, Multicultural Centre for Women's Health
Melissa O'Reilly, Our Watch
Changing the landscape is an evidence-based resource that shows that violence against women and girls with disabilities is preventable, not inevitable.
This national resource names ableism and gender inequality as the two consistent, intersecting drivers of violence against women and girls with disabilities, and sets out the actions needed to address these drivers and stop this violence before it starts.